NOVELTY – an attractive selling display for 30pcs of glass nail files.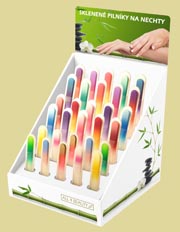 All 4 Beauty Ltd.
Kastielska 634/5
922 21 Moravany nad Vahom
Slovak republic

Glass Nail Files - Decorations - Silver
To the most demanding customers we offer decoration of files by silver. It is a unique technique, when using the special technology is on the file fixed 3-D motive made of real silver. The range of motives is very wide and extends from the traditional motives like zodiac or fancy letters up to sophisticated motives very close to real jewellery. This way of decoration is the best to combine with spray painting of one or more colours, eventually with decoration by artificial jewels.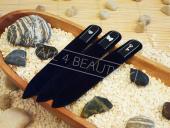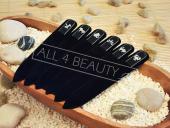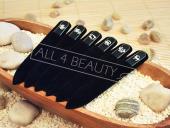 Kontaktní formulář