NOVELTY – an attractive selling display for 30pcs of glass nail files.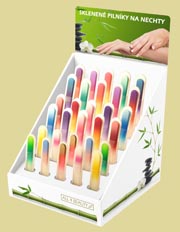 All 4 Beauty Ltd.
Kastielska 634/5
922 21 Moravany nad Vahom
Slovak republic

POS display
As a novelty we are offering selling display for 30 pcs of glass nail fines.. Display is produced from high quality laminated carton, which is focused for the glass nail files length 90, 115 a 135 mm. The capacity of display is 30 pcs. POS display dimensions 175 x 185 x 280 mm (width x depth x height).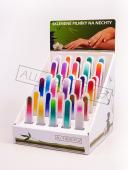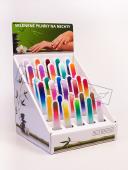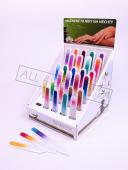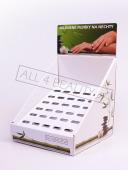 Kontaktní formulář